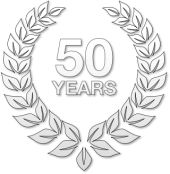 J. Baertschi SA
Precision turning (multi-spindle and single-spindle)
Manufacturing according to APQP, via SPC
Certified Quality Management System ISO 9001
Specialised in precision turning, we have been producing high quality parts in large series and offer competitive services since half a century.
A proof of our reputation to satisfy our customers' requirements.
High Quality - Precision - Speed
...have been our watchwords for over 50 years !
J. Baertschi SA
High Quality, precision and speed
...a guarantee of your satisfaction !
We are constantly investing in new technologies to improve
the quality of our services and to provide you
with even more competitive services.
Please feel free to watch our video presentation
...to learn more about our company and our services.
Whatever the complexity of the machining is required,
we are able to machine all materials with a diameter between 2 and 20 mm.
For example, we manufacture assembly parts for :
Braking system - Electronic injection
Engines of all kinds - Car equipment and safety parts
Household appliances - Compressed air and hydraulic systems