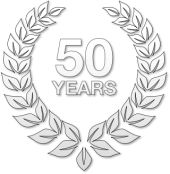 Production
Specialised in precision bar turning, we produce high quality parts in large series and offer competitive services since half a century.
A guarantee of our reputation to satisfy our customers' requirements.
Quality & Precision
...have shaped our reputation, for more than 50 years, at the international level !
Our company is able to machine all parts with dimensions (ø) between 2 and 20 mm.
Our turning machines can work with almost all kinds of metals.
The main materials used for machining :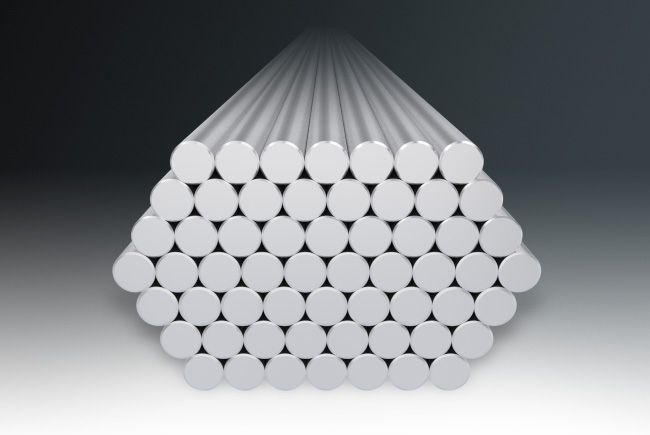 Aluminium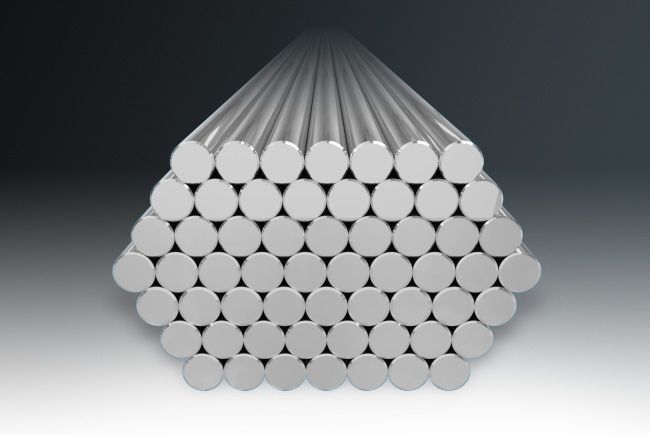 Steel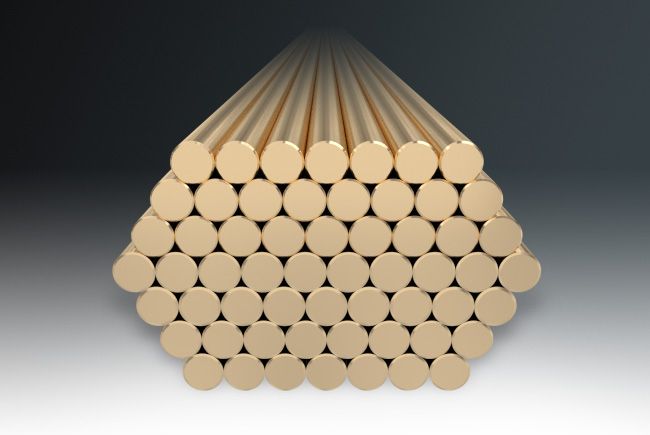 Brass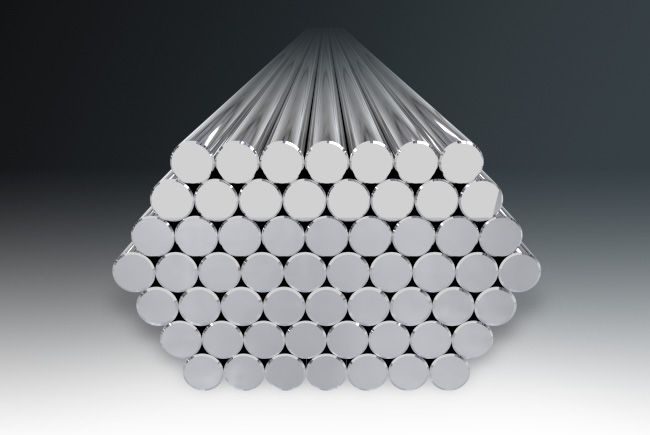 Stainless steel
The bar turning workshop represents 3/4 of our company's surface area. No less than 2'700 m2 are used for the manufacture of parts.
40 employees work in 3 x 8 shifts to ensure continuous production (24/24 h).
Our machine park is divided into two sectors and is made up of :
36 "Single-spindle" machines
Used for large-scale production, single-spindle lathes allow us to machine part by part with several tools acting simultaneously, for high-precision bar turning.
33 P7R / 2 M7 / 1 R16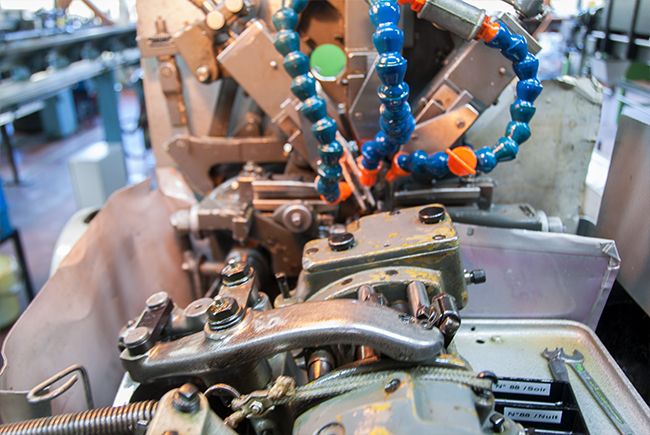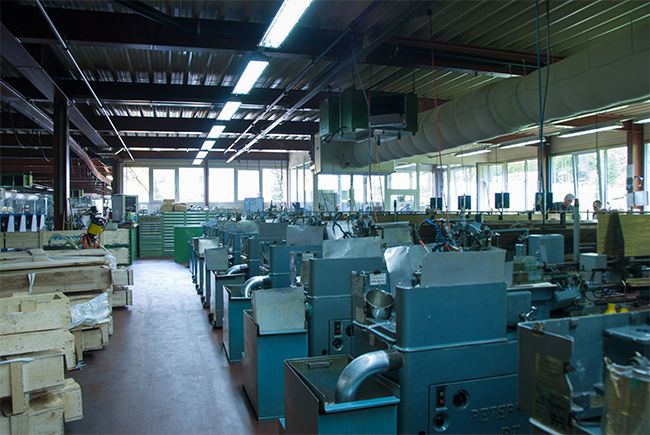 40 "Multi-spindle" machines
Multi-spindle lathes, for their part, allow a production flow that is 6 times faster. They offer simultaneous machining of several parts, passing through a different tool at each cycle.
3TORNOS : 25 AS 14 / 10 SAS 16 / 4 SAS 16 DC / 1 20/6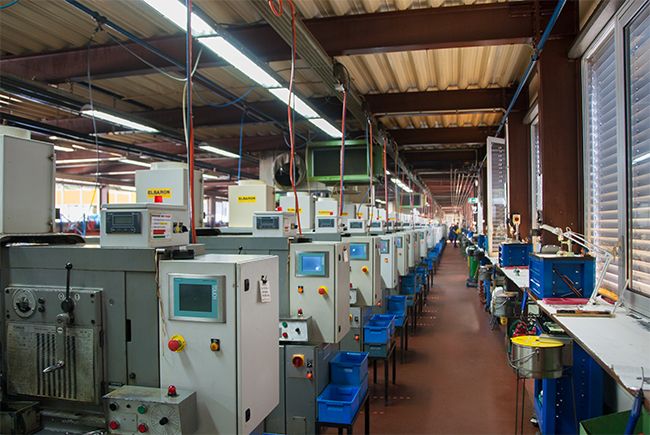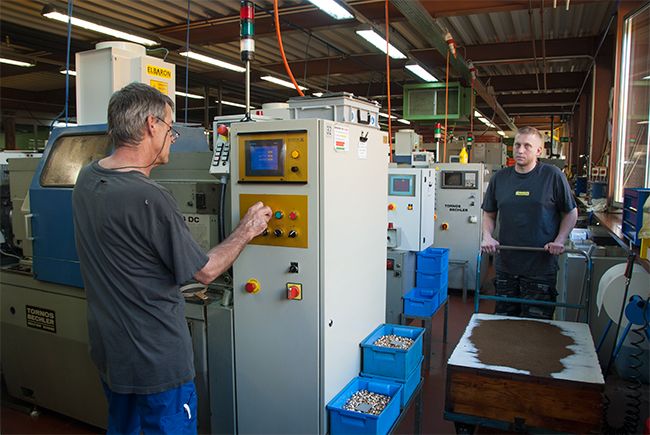 Washing and drying workshop
---
1 "Pero" degreasing machine
Once the parts have been turned, they go through a cleaning procedure to remove any grease absorbed during their machining. Here, the process is carried out by an automatic solvent wash.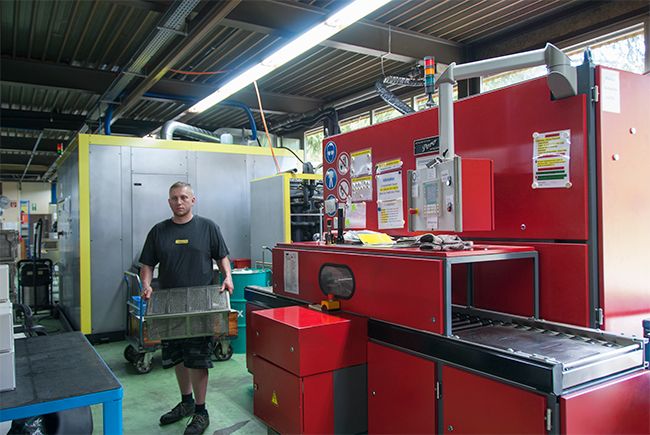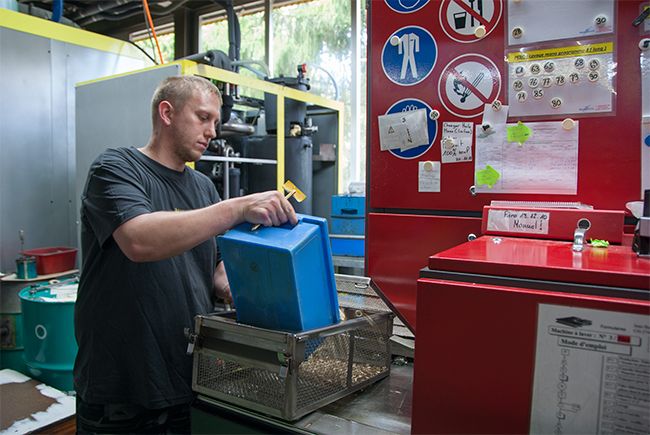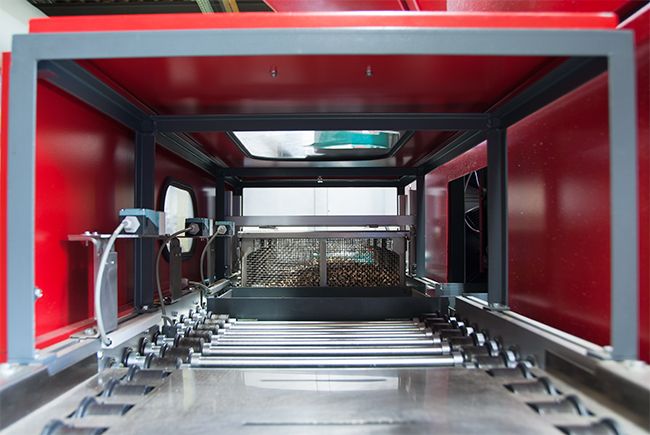 1 "Cemastir" degreasing machine
More recent, this automatic degreasing and drying machine works in a closed system, combining spray, high pressure and ultrasound cleaning. It meets the new energy saving and environmental requirements.
Control of machining materials
The first quality controls are carried out as soon as the raw materials for bar turning are received. After validation of the inspections and calibrations, they are labelled for machining.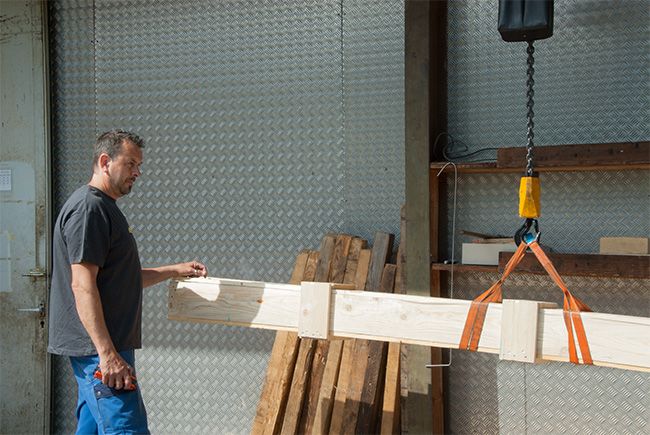 Random checks and final inspection
In order to guarantee optimum manufacturing quality, we carry out random checks once a day during the machining process. A final check is carried out before validation for packaging and sending the parts.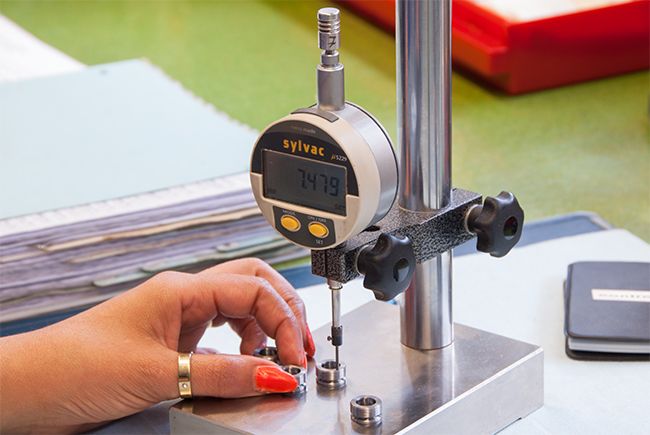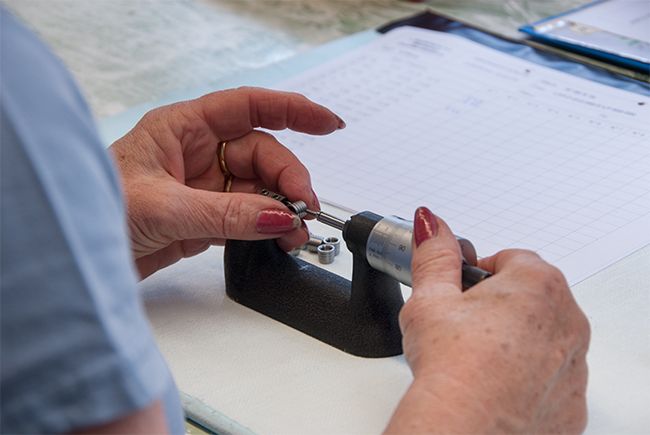 Automatic checks
At the request of our customers, we can carry out additional high-precision checks. SPC or 100% automatic sorting, mechanically or by camera (angle and surface measurements).These controls guarantee a flawless production quality.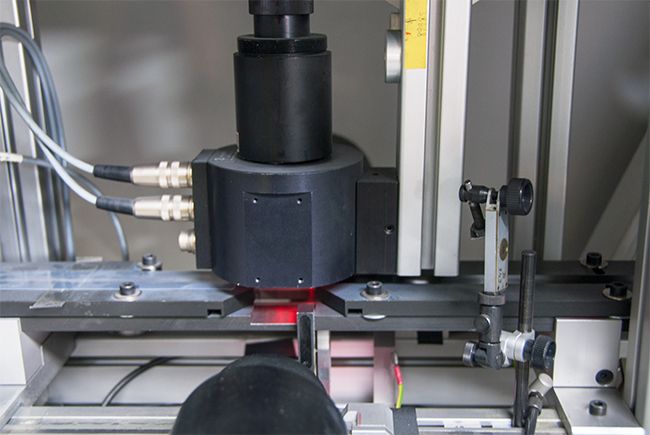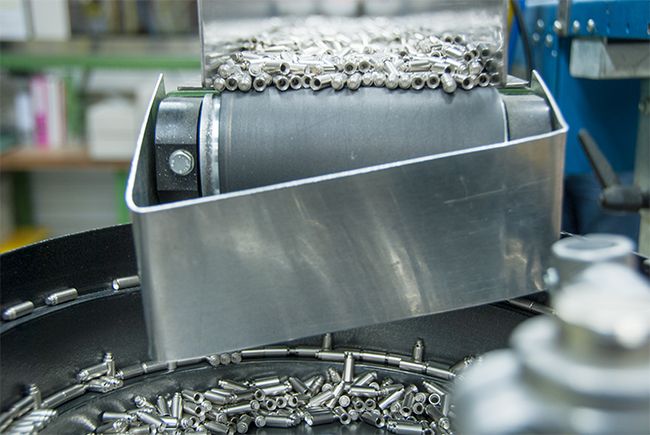 A series of controls, necessary for an ISO application :
Digital measuring devices, comparators, measuring probes, 0.001 mm
Customised computer-controlled SPC system
Measuring devices, surface condition, Talysurf
Mitutoyo Contracer angle + contour measuring devices
Hugi rollers, 100% sorting
Automatic mechanical inspection machines
Vester machines, 100% sorting with camera
Binoculars 10x-40x
Examples of machined parts
Whatever the type and complexity of machining, we can meet all bar turning requirements for parts with a diameter between 2 and 20 mm.